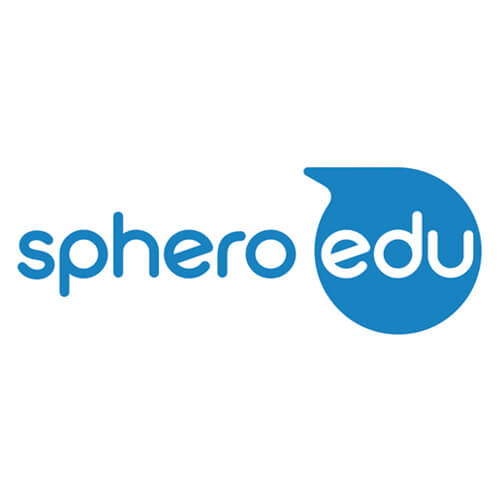 Sphero
Learn, play and explore with the first app-enabled robotic ball. Sphero pairs to your smartphone or tablet, allowing kids to program simple commands. As their coding skills improve, they can move on to more complex instructions.
See product details at demco.com
A project is a single, stand-alone activity.
Sorry, we found no results matching your selection(s).
#PROJECTDESCRIPTION#
Subject : #SUBJECTNAME#
Grade : #GRADELEVEL#
Duration: #PROJECTMINDURATION# - #PROJECTMAXDURATION# mins
A unit is a collection of projects. Some units are learning paths that must be completed in sequence. Others contain projects that are related but can be completed independently of each other.
Sorry, we found no results matching your selection(s).
Students explore coding with Sphero Edu app by creating basic shapes and letters, eventually tackling more complex challenges and calculating perimeter.
Subject : Coding, Math
Grade : 1 - 3
Duration: 60 mins
Five jungle expeditions put Sphero in scary and dangerous situations. Students must use problem-solving and coding skills to escape any dangers lurking around.
Subject : 21st Century Skills, Coding, Computational Thinking
Grade : 1 - 7
Duration: 120 mins
This unit of eight activities takes students to various parts of the world to learn about topics like British painters, the Ugandan water crisis and Costa Rican turtles.
Subject : Coding, Computational Thinking, Design Thinking, Engineering, Math
Grade : 5 - 9
Duration: 300 mins
#UNITDESCRIPTION#
Subject : #SUBJECTNAME#
Grade : #GRADELEVEL#
Duration: #DURATION# mins