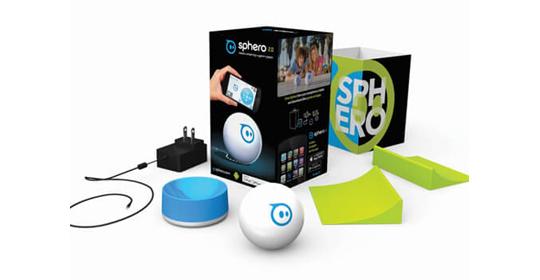 British Painters
In this lesson, students discover Bridget Riley's techniques, using their knowledge of congruent shapes, reflection, translation and rotation. Students build a pen holder for Sphero and re-create Riley's patterns.
Share
Sorry, no videos available.
Programming Language
Blockly
Subjects
Coding
Computational Thinking
History
Math
Tag
Algorithms
Logic
Functions
Visual
Loops
Variables
Sequencing
Problem Solving
Pattern Recognition
Prediction
Abstraction
World History
Geometry
Probability & Statistics
Comparing Numbers
Fractions
Random Behavior
Sorry, no videos available.