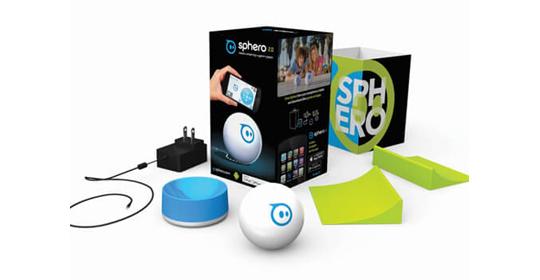 Costa Rican Turtles
Students learn about Paso Pacifico's ingenious conservation solution of decoy turtle eggs. They will program their own decoy Sphero and use its sensors to fool the poachers and make it safely to the sea.
Share
Sorry, no resource links available.
Programming Language
Blockly
Subjects
Coding
Computational Thinking
Math
Science
Tag
Algorithms
Logic
Functions
Visual
Loops
Variables
Sequencing
Problem Solving
Pattern Recognition
Prediction
Abstraction
Geometry
Probability & Statistics
Comparing Numbers
Fractions
Random Behavior
Life Science
Ecology
Biology
Physics
Earth
Astronomy
Solar System
Space
Sorry, no resource links available.