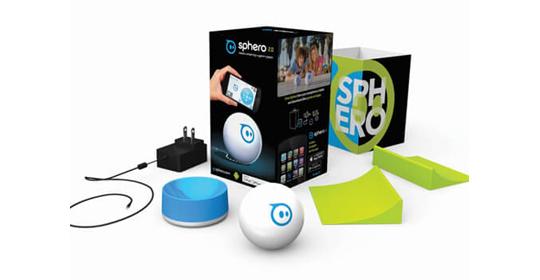 Maze Mayhem
Students program Sphero to navigate their own original maze. They must gather data about the best route through a maze and ?gure out how to build a program so Sphero can successfully navigate.
Share
Programming Language
Blockly
Subjects
Coding
Computational Thinking
Math
Tag
Algorithms
Logic
Functions
Visual
Loops
Variables
Sequencing
Problem Solving
Pattern Recognition
Prediction
Abstraction
Geometry
Probability & Statistics
Comparing Numbers
Fractions
Random Behavior
Sorry, no resource links available.