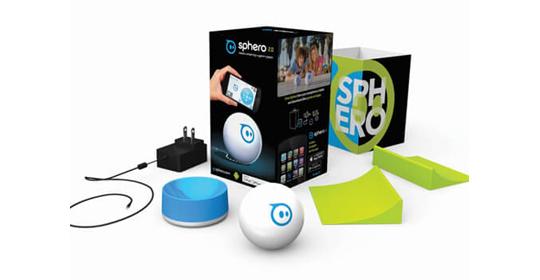 Space Academy: Part 1
In this lesson, students learn the skills necessary to navigate Mars terrain. They will explore balanced forces, introduce the mathematic concept of scale and understand how Sphero moves across different surfaces.
Share
Sorry, no videos available.
Programming Language
Blockly
Subjects
Coding
Computational Thinking
Engineering
Math
Science
Tag
Algorithms
Logic
Functions
Visual
Loops
Variables
Sequencing
Problem Solving
Pattern Recognition
Prediction
Abstraction
Geometry
Probability & Statistics
Comparing Numbers
Fractions
Random Behavior
Life Science
Ecology
Biology
Physics
Earth
Astronomy
Solar System
Space
Sorry, no videos available.