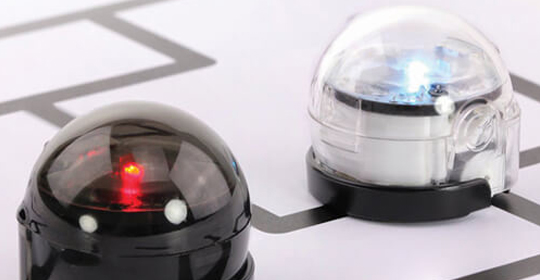 Coding and Geometry
This geometry-based program gives students a glimpse into the field of computer programming and related careers. Students will analyze and decompose geometric figures and translate them into Ozobot movements by coding Ozobot to write the word "Ozo."
Share
Sorry, no videos available.
App
OzoBlockly
OzoGroove
Ozobot
Subjects
Coding
Computational Thinking
Math
Tag
Algorithms
Logic
Functions
Visual
Loops
Variables
Sequencing
Problem Solving
Pattern Recognition
Prediction
Abstraction
Geometry
Probability & Statistics
Comparing Numbers
Fractions
Random Behavior
Sorry, no videos available.