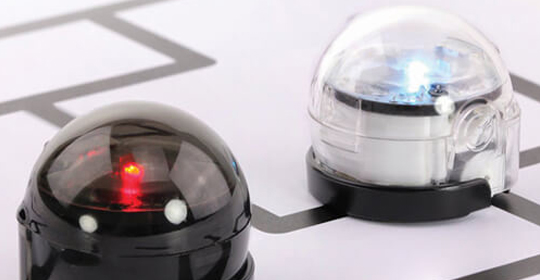 Turn Accurately
In this lesson, students learn to program the Ozobot to make a 90- degree turn. By discovering how to tune Ozobot in detail, students will develop troubleshooting skills and gain deeper control of their Ozobot's abilities.
Share
Sorry, no videos available.
App
OzoBlockly
OzoGroove
Ozobot
Programming Language
OzoBlockly
Tag
Algorithms
Logic
Functions
Visual
Loops
Variables
Sequencing
Sorry, no videos available.